Rental Qualifications
Welcome to PMI Capital District's application qualification standards page!
Thank you for your interest in one of our rentals!
Completed applications should have:
(1) payment of the fee for the background/credit history check ($20 per adult),
-or-
(2) a copy of a full credit history AND criminal report that is not more than 30 days old. If submitting your own copy, please contact the leasing agent at 518-618-6872 x 5 so that the fee for the background/credit history check may be overridden.
-and-
(3) proof of all sources of lawful verifiable income (this can be, but is not limited to, any rental subsidies, or income assistance).
*We cannot consider applications that are only partially completed.*
If you have any questions, please contact us immediately at 518-618-6872.
All are encouraged to apply!
As a company and licensed real estate brokerage, we do business in accordance with the Federal Fair Housing Law (as well as State and Local law) and welcome Persons of all Race, Creed, Color, Religion, Sex, Sexual Orientation, Gender Identity or Expression, Military Status, Age, Handicap, Disability, Marital Status, Lawful Source of income, Familial Status, or National Origin.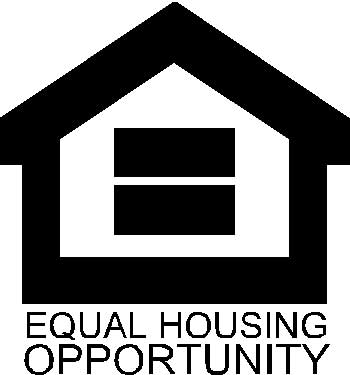 New York State Housing Discrimination Disclosure Form
Completed rental applications will be reviewed and considered on a first completed, first serve basis.
All adults aged 18 years or over must be included on the completed application.
You will be contacted by the leasing office on the status of your application within 3 business days.
QUALIFICATION STANDARDS:
Applicants who do not meet the minimum screening standards will not be approved.
At the landlord's discretion, compensating factors such as requiring a co-signer (guarantor) or an agreement to pay an additional monthly fee may be required as a condition for qualification if the Applicant fails to meet any one of the below requirements:
Applicant's gross monthly household income (before taxes) must be equal to, or exceed, three times the monthly rent obligation of the tenant(s). All income must be from a verifiable source. Unverifiable or unlawful income will not be considered.
Applicant must receive positive references from all previous landlords within the previous 3 year period.
Credit score must be a minimum of 650.
A background check will be conducted on all applicants aged 18 years or over. Criminal records must contain no convictions for felonies within the past 7 years involving the manufacturing or distribution of controlled substances. For other felony convictions, or other criminal history, we will conduct individualized assessments that take into account mitigating factors, such as facts & circumstances surrounding the criminal conduct, age at time of conduct, evidence of good tenancy before and after conduct, nature & severity of conviction and the amount of time that has passed since the conviction.
Criminal history which indicates that an applicant's tenancy would constitute a direct threat to the health or safety of other individuals or whose tenancy could result in substantial physical damage to the property of the owner or others may result in rejection of the application.
CAUSE FOR IMMEDIATE DISQUALIFICATION:
A negative landlord reference.
A prior conviction of a sex offense, a violent crime, or a felony within the last seven years involving the manufacturing or distribution of controlled substances.
Deliberately and knowingly supplying false information on the rental application.